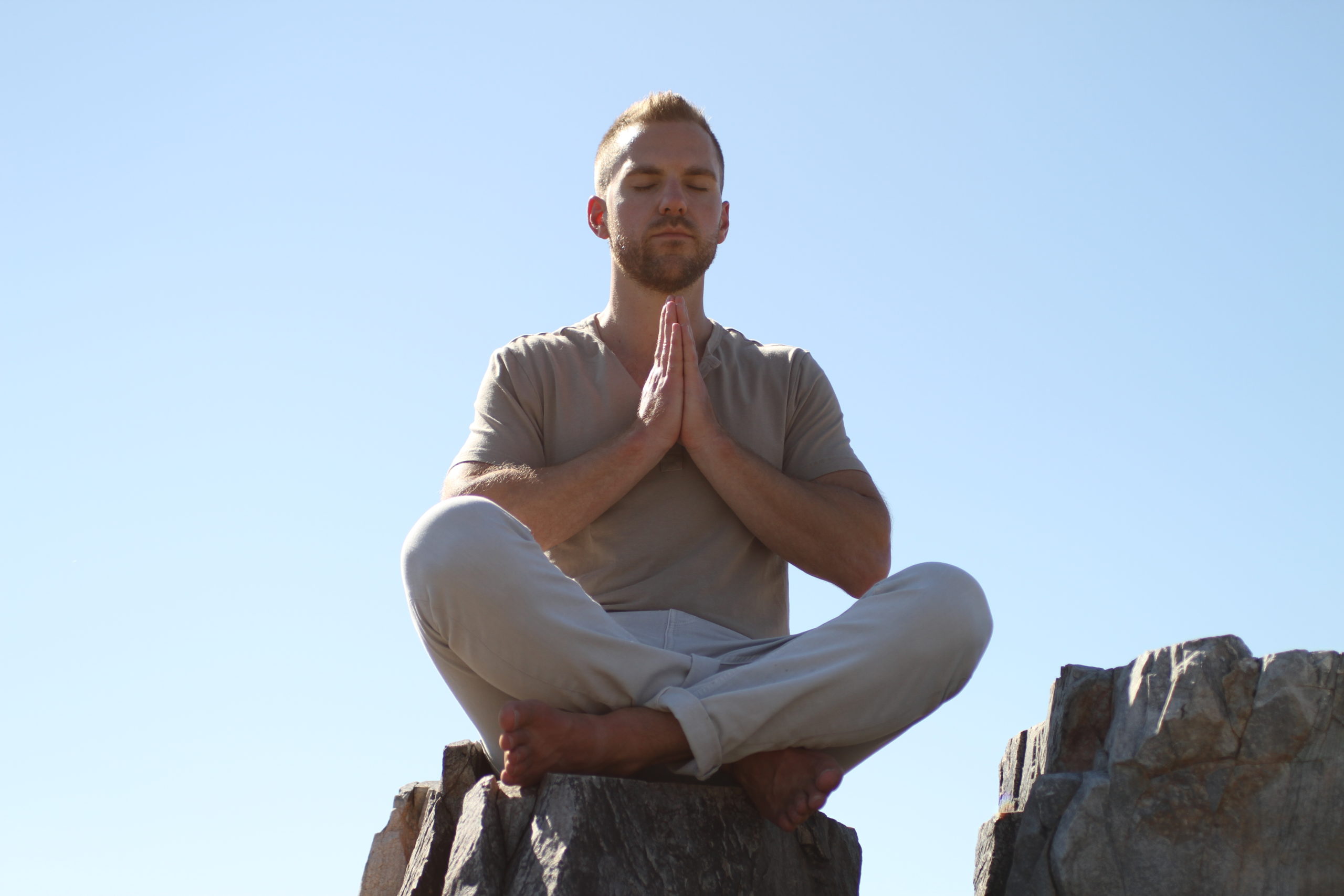 Training
Breathwork Sessions (45-minute)
by Michael Locasto
Description
"There is one way of breathing that is shameful and constricted. Then there is another way: a breath of love that takes you all the way to infinity." – Rumi
From working out to "Working In", Monk's Mind offers Breathwork Sessions also known as Inner Energetics Training—strength training for your mind, body, and energy to master the inner game. Breathwork Sessions are 1:1 personalized training sessions for those that seek heart-led guidance on how to liberate the mind, regulate one's nervous system, and train the present moment.
What you will receive in a Breathwork Training Session:
45 min personalized breathwork and meditation zoom session 
Embodiment practices for mental performance, nervous system regulation, and energetic strengthening
Individualized tools to dissolve stress, overcome fear & anxiety, and develop lasting confidence in any area of life
What are Breathwork Training Sessions?
This work combines meditation, breathwork, and embodiment practices to master the inner game and cultivate embodied presence. These tools and practices are a byproduct of a decade plus studying & applying modern science and eastern philosophy for self-mastery, human optimization, and self-realization—where ancient wisdom meets untapped human potential.
To use our mind, and not be used by it, we must liberate it. Breathwork Sessions are specifically calibrated for you to experience unshakable presence, inner peace, and flow state. Flow is the ultimate state of human potential and is only experienced when we are fully present.
In the west, we have adopted mental toughness as the gold standard to training our minds and inner terrain. Stress and anxiety are the byproduct of a dysregulated nervous system. It is not due to a lack of mental toughness.
The universe has a law of whatever we resist will indeed persist. What we fight we strengthen. We only need to strengthen our mindsets when we are avoiding, neglecting, or numbing from emotional indigestion.
The Zen Masters did not learn how to generate powerful and peaceful minds by trying to control it. Real mental training consists of liberating the mind, cultivating self-awareness, and developing emotional intimacy.
At the forefront of inner energetics training is emotional intimacy. Being fearless is not an absence of fear, it is a conscious choice to be with the fear, and then realize what is beyond it. As we learn this art, we cultivate the ability to consciously influence our physiology and psychology in any environment.
Whether you are—an athlete wanting to train your mindset, a conscious leader seeking more mental clarity & physical vitality, or someone that is seeking powerful tools to BE unshakable on the inside—This training is tailored for you.
Sign up for your first session today to learn the art of training the present moment for tuning into embodied presence & flow state in your sport, business, or personal life.
Kind Words
"Each session with Michael is unique and profound. He creates a safe, warm and relaxing environment where he gently assists with his light filled energy as you explore some of the deepest thoughts and emotions needed for clarity and growth. Thank you Michael for sharing this medicine with me." – Scott R. (Transformational Energy Coach)
"Mikey was always a coach that was easy to talk to and brought powerful insight in various mental strategies." – Pavin S. (MLB Baseball Player) 
"Mike does a great job of equipping you with the tools you need to eliminate resistance in your life as well as the power to create an infinite number of possibilities. If you are looking to begin your journey to living your best life both mentally and physically, Mike is your guy." – Nathan F. (Human Performance Coach)
"My breathwork session with Michael was nothing short of extraordinary! I simply showed up with an open mind, and Michael laid out each step so that it felt comforting and peaceful. He created a very safe space and allowed me to release years of pent up emotional baggage through the process. I have tried several other forms of breathwork and wellness modalities, but this was a very unique experience that gradually allowed me to go deeper and deeper. Michael is very knowledgeable and genuinely cares about the well-being of those he serves!" Ben R. (Sales & Wellness)