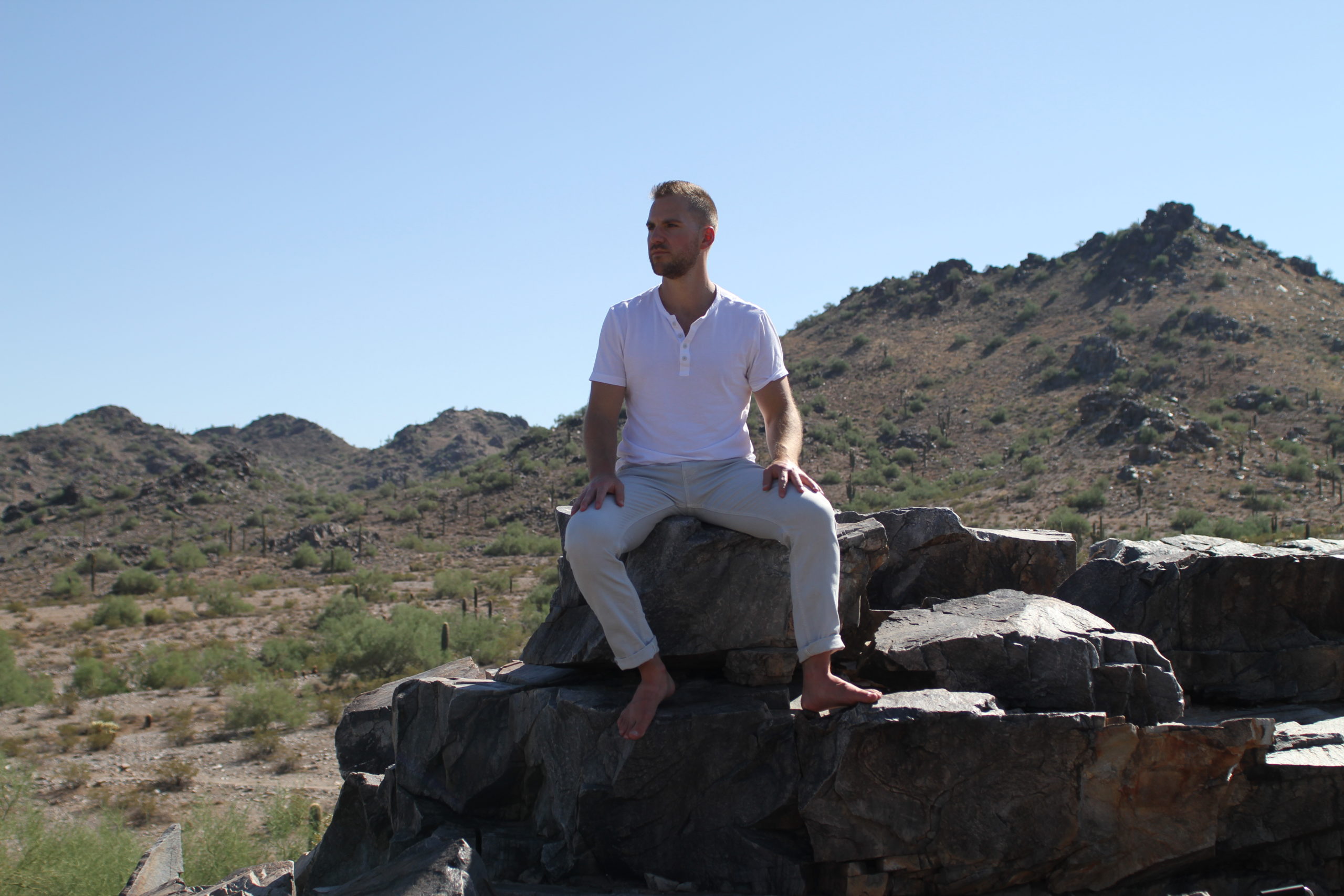 Coaching
Embodiment Mentorship (4-Month Container)
by Michael Locasto
Description
"Self-Mastery is not about being perfect, it is an act of simply being present." – ML 
From mental suffering to inner peace,
The 4-Month Embodiment Mentorship is a complete transmission for conscious leaders and athletes to master the inner game, connect to their deeper purpose, and discover true freedom within.
This work is a combination of Transformational & Energetic Coaching for Self-Mastery, Deep Healing, and Embodied Leadership—where ancient wisdom meets human potential.
If you are looking for a space for radical transformation in your sport, business, and/or personal life, this container is for you.
Steps to apply for this Mentorship Program:
Read through this page to see if this work is right for you.
Click connection call at the top or bottom to book a 30-minute zoom session.
Select a time and fill out an intake form. I am truly honored to connect with you.
What you will receive in this 4-Month Mentorship:
12 (60 min) personalized weekly Embodiment Coaching zoom calls (option for in-person)
4 (45 min) individualized Breathwork Sessions (i.e. Inner Energetics Training)
A tightly held safe space for deep inner work for lasting transformation
Around the clock support via voice memos and/or text message
The art of self-inquiry to break free from mental, emotional, and energetic prisons
Personalized tools, resources, and contemplations to help you integrate the wisdom we uncover together

Learn meditation, breathwork, and embodiment practices to cultivate vital energy, strengthen your nervous system, and heal from the past.

A digital copy of my book, High Performance Awakening—Free Your Mind, Master Your body, and Expand into Your Soul
A Deeper Dive into Embodiment Work:
This is a meticulously constructed space to break free from mental, emotional, and energetic bondage preventing one from accessing inner peace, embodied presence, and spiritual freedom. This is a four-month intimate container crafted for the individual that is truly ready for lasting transformation in all areas of their life.
Together we will embark on a journey into your inner and outer world to illuminate, magnify, and transmute what is in the way of you being free. True freedom is a byproduct of recognizing that which is inside of you that is always present, and aligning one's mind, body, and energy to the real you.
When we were young, we were fully self-expressed embodied in love and truth. Every moment seemed like a new adventure awaiting to be unraveled. We lived in the space of infinite potentiality. Our life force energy danced with our experiences whether we were flowing in sports, creating art, or dancing with our favorite music.
We were free until we were not. We then became conditioned by society's rules of "right" versus "wrong." As little ones we learned to fit into this paradigm by suppressing our creative life force and creating a false-identity. We developed pre-frontal lobes that intertwined our thoughts with our emotions attempting to make sense of this programmed reality.
Through our childhood experiences we formed a set of beliefs about the world in which we live to keep us feeling energetically safe. These beliefs created a set of eyes for how we see the world—our perspective. This perspective has shaped our nervous system and it is this conditioning that largely influences humans today.
The only limitations we will ever experience are in the constructs of our own imagination—in the six inches between our ears. The mind lives in the past or the future, and yet we only exist in the now. We have habitualized conversations that make us feel "not enough", "not accepted", and "not worthy."
We have let these voices run rampant without questioning them day after day, week after week, and year after year leading us to seek for solutions outside of ourselves. We have been conditioned and programmed to seek acquiring better circumstances or looking for the quick fix thinking this will resolve and shift "our problems."
We fall to this vicious cycle time and time again wondering why it has not taken away our fears, insecurities, and inadequacies. We attempt to fill our inner void with materialistic pursuits, addictions, and circumstantial desires.
In the west we have idolized mental toughness as a way to avoid, distract, and run from what lies within us all while strengthening the root cause of mental suffering—the false identity (i.e. who we think we are). Wherever you go there you are. My work is in guiding you to realize the REAL you.
The only lasting solution is the dissolution of the false idea you have of yourself. When one fully embodies their Limitless Self a state of profound presence, humble confidence, and boundless love infiltrates one's being. This is where real purpose resides.
Whether you are—a conscious leader seeking lasting transformation, an athlete wanting a holistic mindset trainer, or an entrepreneur wanting to connect deeper with your mission—this work is personalized for you.
Real purpose is a moment-to-moment connection with embodied presence. This is where your power resides. We are human beings, and yet we have somehow crafted identities that gather self-worth from our productivity and external validation turning ourselves into human doings.
I have worked with many athletes, high-performers, and other leaders over the years and this generally leaves them in the same place—exhausted, over worked, and feeling lost. The nervous system was never meant to live in over-drive, stress, and fear for significant periods of time. We must learn to regulate our nervous system, to liberate our minds, and heal our bodies from the past.
I know because I was that athlete & high-performance coach that was stressed, anxious, and insecure. For decades I suffered thinking I had to become someone to feel like I was enough. It was not until I found transformational work where I began to realize the game of life is not to become someone, but rather un-become who I am not to allow more of who I am to express itself. I would assert this is the game all of us beings are playing either consciously or unconsciously. For my full story click here.
Neuroscience has revealed that upwards of 95% of our human experience is influenced by our subconscious mind. That is, the majority of how we experience life is already trained from societal programming and childhood conditioning. To break free, we must shine a light (i.e. awareness) and make the unconscious content in our psyche, that is impacting our well-being, conscious.
Together we will create a safe space to explore the habits, patterns, and models of reality driving your performance and results in life. We will investigate deep seated self-limiting beliefs, subconscious embedded imprints, and habitual patterns in the way of you accessing your effortless power—in your BEING.
The most overlooked aspect of our human experience is the part of us that is always present. Ironically, this is the aspect we crave most. You will only always uncover your Limitless Self in the now.
This is the empowering news. What you are actually looking for is always right here even while you are reading these words. The challenge, opportunity, and life's greatest invitation is to liberate oneself from the conditioning that is in the way of realizing this truth.
This work may be experienced as energetically expanding, soul-awakening, and perceptually transforming. As one begins to disentangle and dissolve mental, emotional, and energetic bondage a more natural way of being will emerge. Like fresh eyes a new lens of reality will be experienced.
I have nothing to offer you but the true YOU.
As Marianne Williamson says, "Our deepest fear is not that we are inadequate. Our deepest fear is that we are powerful beyond measure."
If you are truly ready to awaken, activate, and align to your highest self-expression this container is for you.
The most Sacred journey you will ever CHOOSE is the return to the REAL you.
I am truly honored to walk this path alongside you.
Inside the realm of Embodiment Coaching & Mentoring:
⇒  Overcome mental stress, performance anxiety, and inner blocks through embodied presence.
⇒  Connect to your deeper purpose to experience fulfillment in your mission, relationships, and personal life.
⇒  Energetically reorient from the limited ego-identity to the real you.
⇒  Dissolve subconscious self-limiting beliefs, faulty models of reality, and outdated mental stories & narratives.
⇒  Break free from childhood conditioning, societal programming, and core wounds to co-create a life with your soul.
⇒  Move beyond habitualized mental prisons of "negative" thinking to access your inner Monk's Mind (still, quiet, and peaceful).
⇒  Learn meditation, breathwork, and embodiment practices to cultivate vital energy, strengthen your nervous system, and heal from the past.
⇒  Heal & unwind generational patterns, habits, and behaviors rooted in fear-based thinking to re-write your future consciously.
⇒  Energetic Mastery – learn to direct your energy consciously as opposed to unconscious reactivity.
⇒  Nervous system regulation – move from a state of reactive stress and anxiety to inner freedom.
⇒ Emotional Intimacy – learn to use discomfort as a teacher and a guide to show you where your true power resides.
⇒  Practice the art of self-inquiry, introspection, and contemplation for true self-discovery.
⇒  Live fully empowered right now.
Kind Words
"Working with Michael during our 4-month coaching container was life altering. The questions he asked during our conversations prompted me to look inward for answers I didn't realize were within me. He offered knowledge and insight which helped shift so much for me and I'm able to see myself and the world around me in a different light which has had beneficial changes in every area of my life. I'm truly grateful to call Michael a Brother." – Garrett V. (Artist & Home Inspector)
"Mike has made a profound impact on my life as an athlete and arguably more so on my personal life. Since first hearing about his journey, he has shown me new ways to navigate life's challenges with tools I didn't know I had—all through conversation and without drawing a line between friend and mentor." – Jeff B. (AAA Arizona Diamondbacks)
"There are certain kinds of qualities you look for in a coach. Communication, leadership, discipline, knowledge, and patience. These are just some of the qualities that Mike Locasto exhibits. I'm so glad he was with me in my journey to the big leagues." – Kevin G. (MLB Baseball)
"Michael is perhaps the most grounded, present, and authentic person that I know. As a coach, he possesses a remarkable ability to truly listen on the deepest levels, offering pure reflections and consistently guiding me back to the answers within me. He has an amazing ability to sense what is present in any situation and to accept & allow "what is" in each moment with loving compassion. Michael's energy is deeply grounding while also open and receptive, creating feelings of safety and trust in his presence, leading to deep healing and powerful reclamations. Our time together has benefitted and empowered me in ways that go far beyond words. Through his embodied presence, safe container, courage, compassion, and profound wisdom, I feel Michael truly embodies the energy of the awakened Divine Masculine. If you are a man and seeking deep healing, inner peace, and greater levels of self-mastery, then I highly recommend you begin working with Michael. Your future Self will thank you." – Greg M. (Life Coach & Breathwork Facilitator)