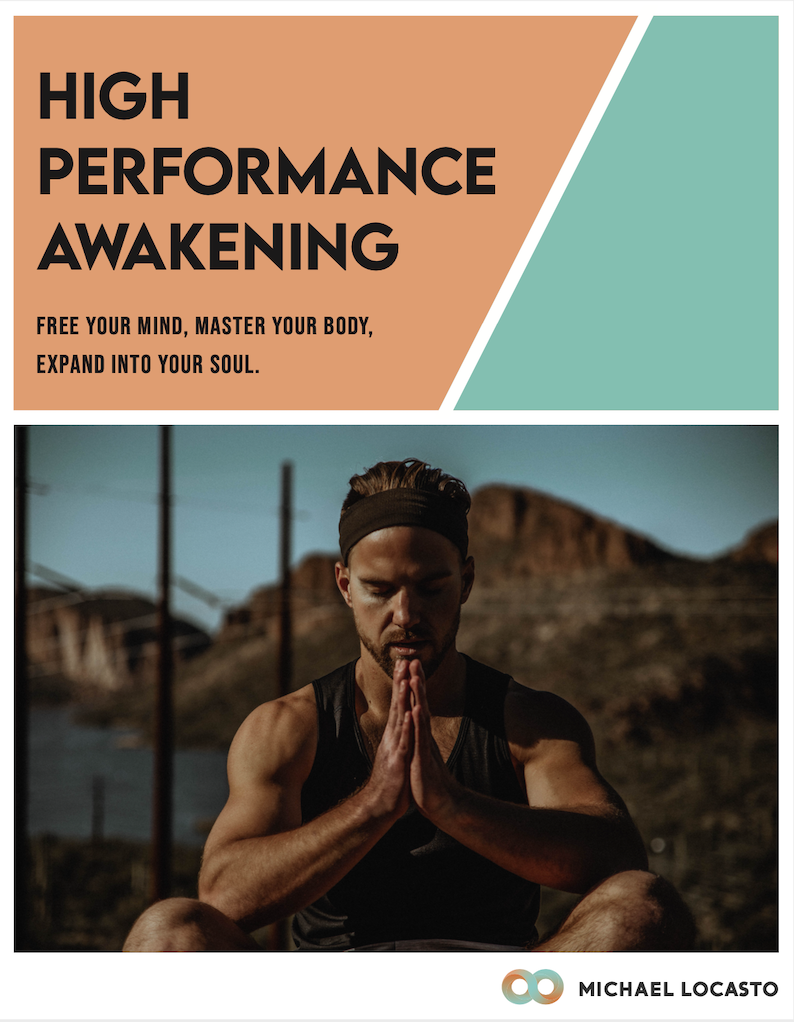 Featured eBook
High Performance Awakening by Michael Locasto
Description
Welcome to the new age of human potential. High Performance Awakening is a holistic approach to human optimization for athletes, leaders, and spiritual seekers.
Coaching
Transformational Coaching Deep Dive (90 minute)
Welcome to Transformational Coaching Deep Dive Sessions. In a Deep Dive Coaching Session I offer you a laser-focused coaching session calibrated to reveal the root cause of your inner blocks to overcome stress, anxiety, and pressure to perform.
Coaching
Transformational Coaching (4-Month Container)
Transformational Coaching is calibrated for you to win the inner game, connect to your mission, and discover true inner freedom. This is a four-month intimate container crafted for the individual that is truly ready for lasting transformation in all areas of their life.
Training
Breathwork Sessions (60-minute)
From working out to "Working In", Monk's Mind offers Breathwork Sessions, also known as Inner Energetics Training. Breathwork Sessions are 1:1 personalized training sessions for those that seek guidance on how to free their mind to win the mental game, decrease performance anxiety, and train the present moment.